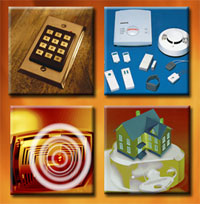 Securicom Ltd. is located in Wheeling West Virginia. Our professional technicians are fully qualified and trained in design, sales, installation, service and inspection.

We are a fully licensed and insured, low voltage company. David Knapp has been in business for over 30 years, 15 years in West Virginia and 15 years in Northern Wisconsin. All technicians are NICET licensed for Fire Alarms systems. We hold corporation licenses in West Virginia, Ohio, and Pennsylvania. We are members of the National Burglary and Fire Alarm Association (NBFAA), the West Virginia Burglary and Fire Alarm Association (WVBFAA) Ohio Burglary and Fire Alarm Association (OBFAA), Pennsylvania Burglary and Fire Alarm Association (PBFAA) and National Fire Protection Association (NFPA)

Take a minute to browse our website and see some of the products and services we have to offer for your home or business. Thank you for contacting Securicom Ltd. and we look forward to serving you soon.

What We Do: Communications: Telephone systems for home or small business, Intercom systems (phone interface, conventional, & video), Apartment entry systems, Nurse Call & Paging. Computers: Design and Installation of Computers, Structured Wiring, Networking, Satellite Internet Connection. Security & Protection: Fire Alarm systems (conventional & addressable), Fire EVAC (Evacuation) systems, Fire inspections, Burglary alarm systems hardwired & wireless), Medical Alert Systems, Cellular Backup Systems, CCTV, Microwave links, 24 Hour Emergency Monitoring. Sound Systems: Home theater sound systems, Commercial sound for music and paging, a rental sound system (with or without a technician). Satellite: Dishnetwork and Starband. Fiber-optics: for CCTV, Phone, or Internet connection.

Contact Us: Feel free to contact us if any questions concerning our products or installations. Our professional staff will be able to provide any assistance you require. Thank you and we appreciate your business.

Securicom LTD . Phone: (304) 243-1351
102 Hummingbird Lane Toll Free: (800) 650-1351
Wheeling, WV 26003 Fax: (304) 242-0566
David Knapp dknapp@securicom.biz Rick Dilley rdilley@securicom.biz General securicom@securicom.biz

We donate to Church World Service and Christian Children's Fund. Please consider doing the same to help another.